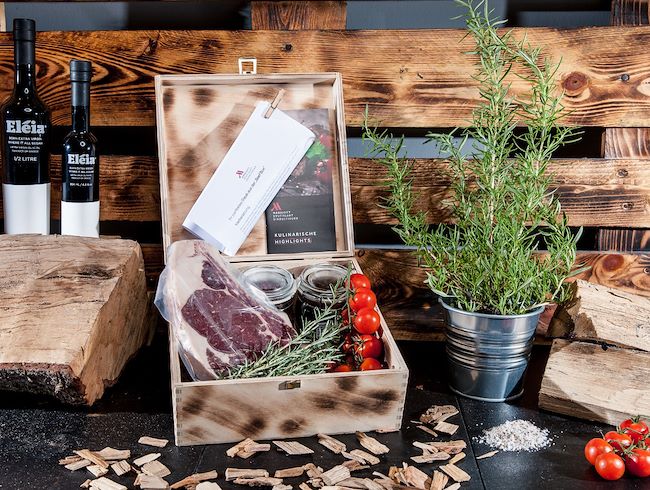 Beef Box
Our BBQ beef box offers you the perfect opportunity to enjoy our delicious steaks from the Steakhouse Restaurant at home. Also available as a gift for your loved ones.
Whether Rib-Eye, Filet Mignon, or New York Strip: our premium steaks are directly from the USDA-certified Creekstone Farm in the US state of Kansas.

Together with the steak specialty of your choice, the BBQ beef box contains our signature sea salt mix, our BBQ sauce, and the homemade balsamic onion chutney.

You are welcome to add other ingredients to your BBQ beef box. Our kitchen team will be happy to help you with your own personal composition.